Middle Distance Running
Middle distance running in the UK had its best period during the 1980s with the likes of Seb Coe, Steve Cram and Steve Ovett.
Their running embodied all the essentials of great middle distance running, which is a combination of speed and endurance. They also proved that there are many different ways to win middle distance races.
Coe was very quick over 400m and therefore was running well within himself in races, producing an action which looked as if he floated round the track.
Ovett was more powerful and ran strong races, often with a great finish.
Cram was renounced for his long runs from home, often taking on the field with 400-600m to go in a 1500m race and just running the finish out of his opponents.
Middle distance runners all have a great fitness base, but can also sprint well as well. Consider the fact that top 800m runners often go through the first lap in 50 seconds which is a creditable time for a club runner for a 400m race!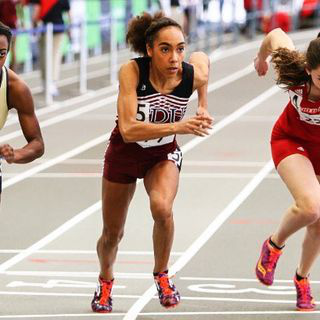 Training will involve a mixture of steady running for fitness and interval reps (sometimes in the form of a fartlek) at varying paces.
The latter allows you to run at or near your race pace to get used to the pace. Technique work is an important element for middle distance runners, particularly for those of us not as naturally talented as the likes of Seb Coe.
Additionally tactics now plays a huge part to success in a championship middle distance race, especially the 1500m. The Rio 2016 Olympics 1500m men's final was a tactical affair, won in 3 minutes 50 seconds when many of the men would normally run it in around 3 minutes 32 seconds! As a result, for anyone racing the middle distance events, it is important to learn about and try out different race tactics. Just make sure you decide your own tactics before each race, but, be ready to react to what the other competitors do during the race!
Also key to performance is a degree of core conditioning and strength training through a mixture of weights and circuits.
Explore further Middle Distance topics