Running Shop

The running products below are from the online shop Sportsshoes.com, who are one of the leading providers of running and fitness equipment in the country.
They provide a huge range of goods from trainers to treadmills to help with everything you need to get the best from your running.
To find out more about them either visit their site (click their logo) or click here
Proform Treadmill

A good priced treadmill, suitable for most runners, for those days when it is just too horrible out.
Adidas Supernova Competition

Top quality seamless racing shoe suitable for most runners with good support but still very lightweight.
Olympic Bar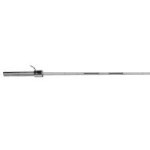 Good Quality Olympic Weights Bar. An essential for all runners looking to improve their running related strength
Weights Bench

This bench has a high back rack, so as well as all the other facilities could potentially be used for squats as well, making it a very useful item.
Puma Lady Complete Phasis

Puma bring you this superb trainer with good cushioning and flexibility - it make an excellent lightweight choice for a running shoe.
Stopwatch
A stopwatch is an important tool for all runners and their coaches. This one provides you a simple stopwatch with strap for just £8. It has everything you could need (except perhaps a countdown facility).
New Balance Tights

New Balance tights, another product designed for the winter. A great value tight for just £19.99
Polar Monitor
The Polar F4 Heart is a stylish heart rate monitor with many advanced features for a very reasonable price of just £51.99.
Swiss Ball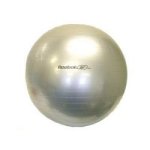 The latest, must have piece of fitness equipment. Very useful for improving core stability - £21.
Exercise Mat

Very useful mat for warming up or doing exercises. Stops pain on hard floors and getting dirty when outdoors. Comes with a carry case for just £8.49
Saucony Grid Envy 2

These are durable running shoes offering great value whether you wish to run on or off road. Half price at just £24.99
Nike Track Spikes

These were the shoes worn by Michael Johnson when he won gold at 200m and 400m in the Olympics - we can't say any more than that - and now at under half their original price (£35).
Weights

Weights for the Olympic Weights Bar, these come in a variety of sizes, with the 20kg discs being just £21.
Polar Monitor

Ultimate Heart Rate Monitor with GPS. This is a fantastic item, works well in dense areas, often an issue with GPS systems.
Nike Air Zoom Ventulus Distance Spike

At just £19.99 this is amazing value for all those looking for lightweight distance running spikes - their normal price is £70.
Lite Sports 1/2 Zip Fleece

A fleece top which provides warmth and insulation in the coldest of weather. It provides a relatively lightweight running top - ideal for those days when a t-shirt is just not enough! Just £14.99
Outdoor Products Hydration Pack

Keeping hydrated is a perennial problem for long distance runners out on the roads. Running with a water pack on your back is the answer as it is the most efficient and balanced way to carry it.
Treadmill

Top of the Range Treadmill for Home use - goes up to 20kph, which will be more than enough for all but the most elite runner (that is 5 minutes / mile pace!)
Static Bicycle

Often if you can't get out to run because of a lower leg injury, you can still cycle. This is a great little bike for a reasonable price (£230), which will help you maintain fitness in those frustrating times.
Stopwatch

A good stopwatch is always needed and the Timex Sports watches have been the best you can get for years. This is the entry level watch and gives you everything you could need, including countdown timers for just £25.