Choosing the Best Running Shirts and Vests
Adidas ClimaLite Running Vest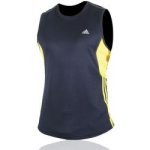 This is a super lightweight and breathable mens running singlet with an enhanced anatomical fit for optimum performance.
ClimaLite Technology: A soft lightweight fabric providing superior moisture management.
ForMotion: 3D engineering for enhanced fit and performance.
This performance running vest is great for summer training and racing and also is ideal for use in the gym. (£14.99)
Asics Ariel running vest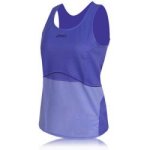 The is ideal for training and running in. Keeps you warm with Duotech fabric.
Overlapping material panels provide the singlet with a unique look.
DuoTech provides the warmth despite the open style.
DuoTech Warm reflective transfer print on back
Ideal for runners who want to stay warm but without the layers, great warmth with Asics Duotech fabric. (£9.99)
Nike Pro Tight Compression Long Sleeve Crew Top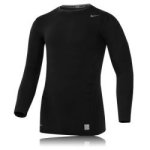 Nike Pro is an innovative performance base layer apparel system. The Dri-Fit fabric construction provides superb moisture management
Zone engineered structures - increase breathability and comfort while providing unrivalled freedom of movement whilst playing sport or doing any kind o fitness activity,
Flat seams and shaped side seams - for reduced chafing and rubbing of the skin when exercising.
Nike Pro signature at neckline - makes this stand out.
Fabric - 71% polyester/16% nylon/13% elastane (£19.99)
Saucony Lady Omni Hydrator V-Neck T-Shirt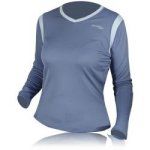 Lightweight technical long sleeve tee in hydrator fabric providing excellent stretch and wicking properties. Flat seam construction, shifted side seams and shaped hem for improved fit coverage and style – a great base layer thermal.
Hydrator fabric - Keeps you dry, is breathable and has a Hydrophobic smooth inner surface
Flatlock seams provide additional comfort. (£19.99)
Asics Inner Muscle Short Sleeve Tight Compression T-Shirt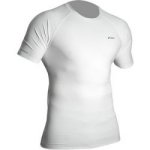 The inner muscle technology is a unique ASICS invention that helps to train specific muscles and improves movement and posture.
The advantages of this innovative product are:
The top stabilizes scapula movement and improves upper arm lift.
It can help to give you better posture.
It can help to reduce the chance of injury.
Can give you more speed and strength
Is recorded to increase breathing volume and oxygen intake efficiency by 5%.
This top is the perfect training tool. (£39.99)
Adidas Supernova Climacool Long Sleeve T-Shirt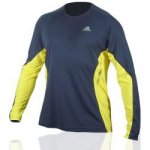 This Running T-shirt is a top performer, offering top ventilation and moisture management in key heat and sweat zones
ClimaCool technology provides superior ventilation through a 360 degree cooling system.
Formotion - developed by Adidas using innovative new cuts and three-dimensional engineering create sculpted garments that optimise fit an comfort and boost freedom of movement.
Burnout technology - for superior comfort through anatomically placed open fabric zones (£24.99)
Saucony Lady Ava Breathable Short Sleeve T-Shirt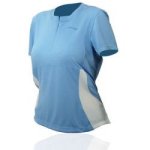 Great styling in this short sleeve running top.
Hydrator fabric provides great stretch and breathability.
Mesh side panels improve mobility and wick moisture.
Flat seam construction provides enhanced comfort.
7 inch invisible front zipper adds visibility.
Lightweight and breathable, the Saucony Ava Short Sleeve T-shirt is great for summer running and training. (£24.99)
Learn more / further reading