Shopping
Running Equipment and Running Clothes
We have linked up with Sportsshoes.com to provide you with information on some of the best products on the market.
Check out our running equipment and running clothes sections.
Retailers
As well as being able to bring you offers on our own merchandise we have linked up with a number of other online retailers in order to give you a range of products we feel will be of interest to you.
Lanson Running

Lanson Running are a specialist running shop based in Kingston Upon Thames selling running shoes, clothing, accessories and gadgets. They offer a 'physio endorsed' running shoe gait analysis and friendly and professional service.
Active Travel Insurance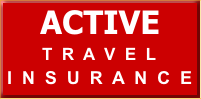 Active Travel Insurance will cover you for racing abroad, something that most travel insurance policies won't do. Find out more about the policy and the BIG discount you can get here.

Sportsshoes.com is one of the largest internet retailers of sports equipment in the country, with a range of over 2700 stock lines.
Their main shop in Bradford is the largest sports shoe retail outlet in the world. Here are a selection of products available
They have been trading for over 20 years and provide secure online shopping.
They sell a lot more than just shoes, you can also get running clothing, sports watches and pulse monitors, spikes and even things like water bottles and kit bags.
E-bookers
E-bookers are probably the leading online site for booking travel and holidays. We have put them up as they will be able to supply destinations for training trips or flights and accomodation to races abroad.
BetDaq Exchange Betting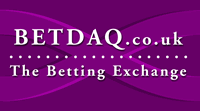 BetDaq Exchange Betting provide betting with other individuals and are not a bookmaker. As such generally you'll receive better odds (up to 20% on average) than a conventional bookmaker